Kendrick Lamar, Major Lazer y Jamie XX en FIB 2016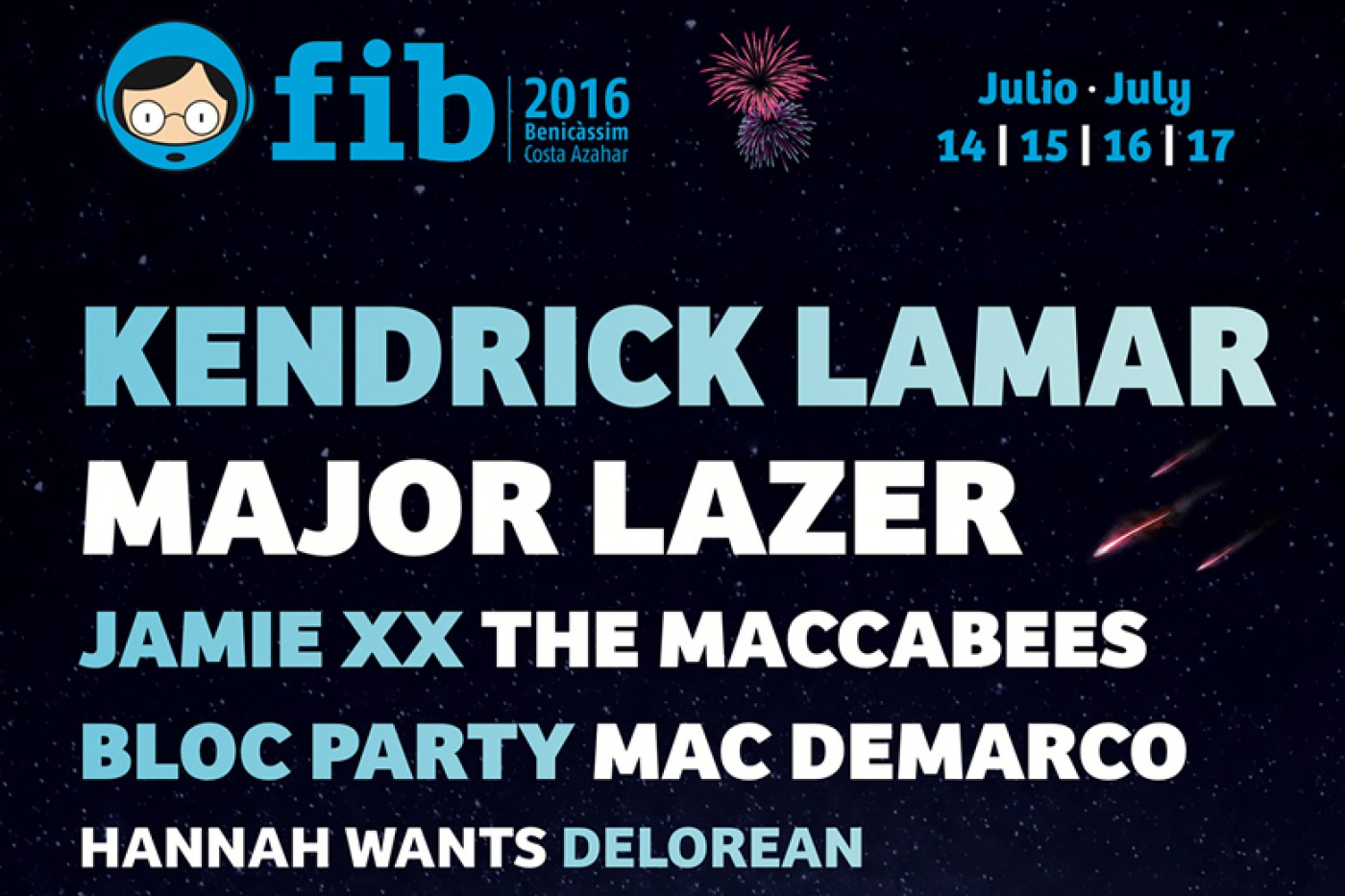 The Maccabees, Bloc Party, Mac Demarco, Delorean y Hannah Wants completan el cartel del festival más internacional dentro de nuestras fronteras.
El festival internacional de Benicassim ha sumado a su cabeza de cartel, Major Lazer, por ahora el único nombre anunciado, a Kendrick Lamar, Jamie XX, The Maccabees, Bloc Party, Mac Demarco, Delorean y Hannah Wants. 
La heterogeneidad musical es un año más la apuesta más fuerte del FIB, que desde algunas temporadas tiene fuertes competidores en las costas contiguas y se defiende con artistas internacionales claves en este 2016 y conciertos únicos en nuestro país, como es el caso de Major Lazer.
El indiscutible cabeza de cartel será el rapero Kendrick Lamar, autor del disco del año en EEUU, To Pimp a Butterfly, alabado por el mismo Barack Obama y la crítica de medio planeta. No se queda atrás Jamie XX y su recien estrenado In Colours, una electrónica ciudada que sacará a bailar a los más clásicos del festival.
Los siguientes nombres tampoco defraudan, el pop-rock británico correrá a cargo de Bloc Party y The Macabees, ya conocidos del público de Benicassim, y el pop romántico de Mac Demarco. Les siguen Hannah Want, que se presenta a ritmo de 'beats', y Delorean, el único nombre español por el momento. Como siempre se anuncian "muchos más…" nombres para un FIB que este año se celebrará del 14 al 17 de julio en su emplazamiento habitual.
Más info en http://fiberfib.com
---