Tutankhamón, the King of Pharaohs returns to Madrid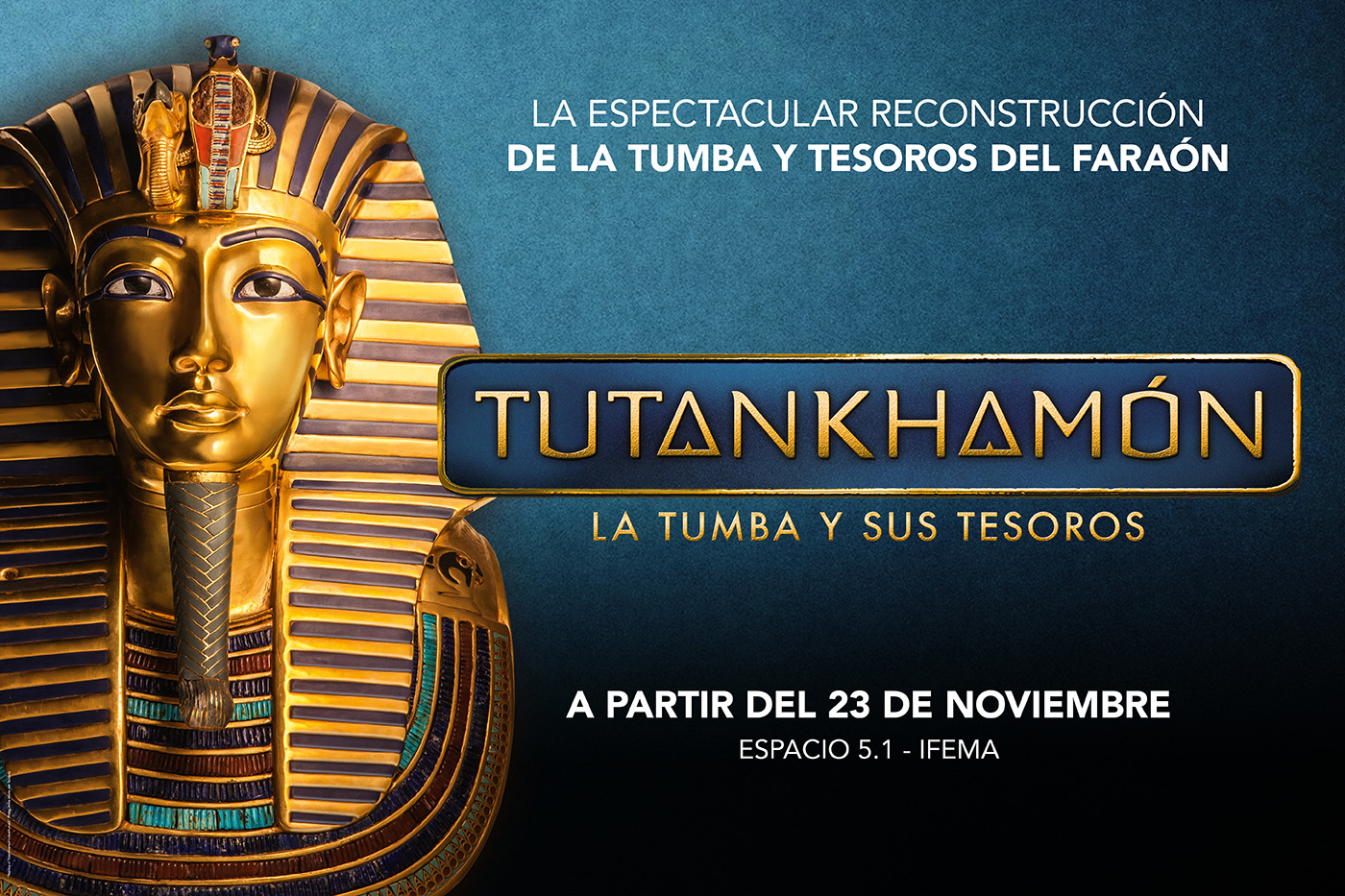 Tutankhamón: La Tumba y sus Tesoros from November 23 in Espacio 5.1.
The exhibition TUTANKHAMÓN: LA TUMBA Y SUS TESOROS, returns to Madrid 10 years after his first visit to our country. Space 5.1, the new venue for large exhibitions managed by Sold Out at IFEMA, will be responsible for hosting the TUTANKHAMÓN: LA TUMBA Y SUS TESOROS show from November 23 until April 19. A unique exhibition that lovers of archeology and Ancient Egypt cannot miss. Tickets are now on sale at the Espacio 5.1 box office and at www.tutankhamonlaexposicion.es.
Throughout more than 2,000 square meters of exhibition, visitors will know all the details about the history of Tutankhamón and the excavation works in the Valley of the Kings. In addition, they will discover the three burial chambers of the pharaoh as they were found in 1922 and be amazed at the more than 1,000 pieces that make up the sarcophagus treasure, including the Golden Mask, one of the most precious jewels from Antiquity to the present day.
Six and a half million visitors have already seen the exhibition to date in cities ranging from Zurich to Munich, passing through Budapest, Dublin, Brussels, Paris and Seoul. On its first visit to Spain, the exhibition was received with great success by more than 450 thousand spectators. Two years after the discovery that went around the world, Howard Carter first traveled to Madrid, invited by the then Duke of Alba. In the conferences he gave during his stay, he left us his legacy, which today returns to Spain through this impressive exhibition with replica jewelry, chests, amulets or boxes.
More information at: www.tutankhamonlaexposicion.es.
---