Discover what it would be like to enter the brain of the director and discover the keys to his cinematographic works at the Círculo de Bellas Artes in Madrid.
Through a thoughtful selection of more than 600 items of various kinds (audiovisual material, photographs, props, cameras, models, objectives, scripts, illustrations, storyboards, letters, costumes, clapperboards…), they are broken down the thematic lines of his films, as well as the different formal aspects of his filmography.
On the other hand, the artistic career of Stanley Kubrick is fully represented:  his beginnings as a photographer in Look, his first steps behind the camera with his documentaries, learning films such as Kiss of the Killer, the feature films that built his prestige: Lolita or Red phone? We fly to Moscow and its great masterpieces, 2001: A Space Odyssey or The Shiningr. Without neglecting those films that he never made, such as Napoleon, which outline his infinite creative potential.
Stanley Kubrick's followers will meet at the Circulo de Bellas Artes in front of front with furniture from the Korova Milk Bar from A Clockwork Orange or with a model of the war room from Red Telephone? We fly to Moscow. They will come across the posters and clapperboards of his most famous films or they will be able to look at the helmet with the peace symbol and the phrase "Born to kill" from Jester in Full Metal Jacket. They'll be in awe of Star Child or an impressive model of Discovery in 2001: A Space Odyssey, and they'll be able to get up close to the twins' dresses or typewriter´s The glow. The mysterious masks of Eyes Wide Shut or the period costumes of Barry Lyndon will not go unnoticed.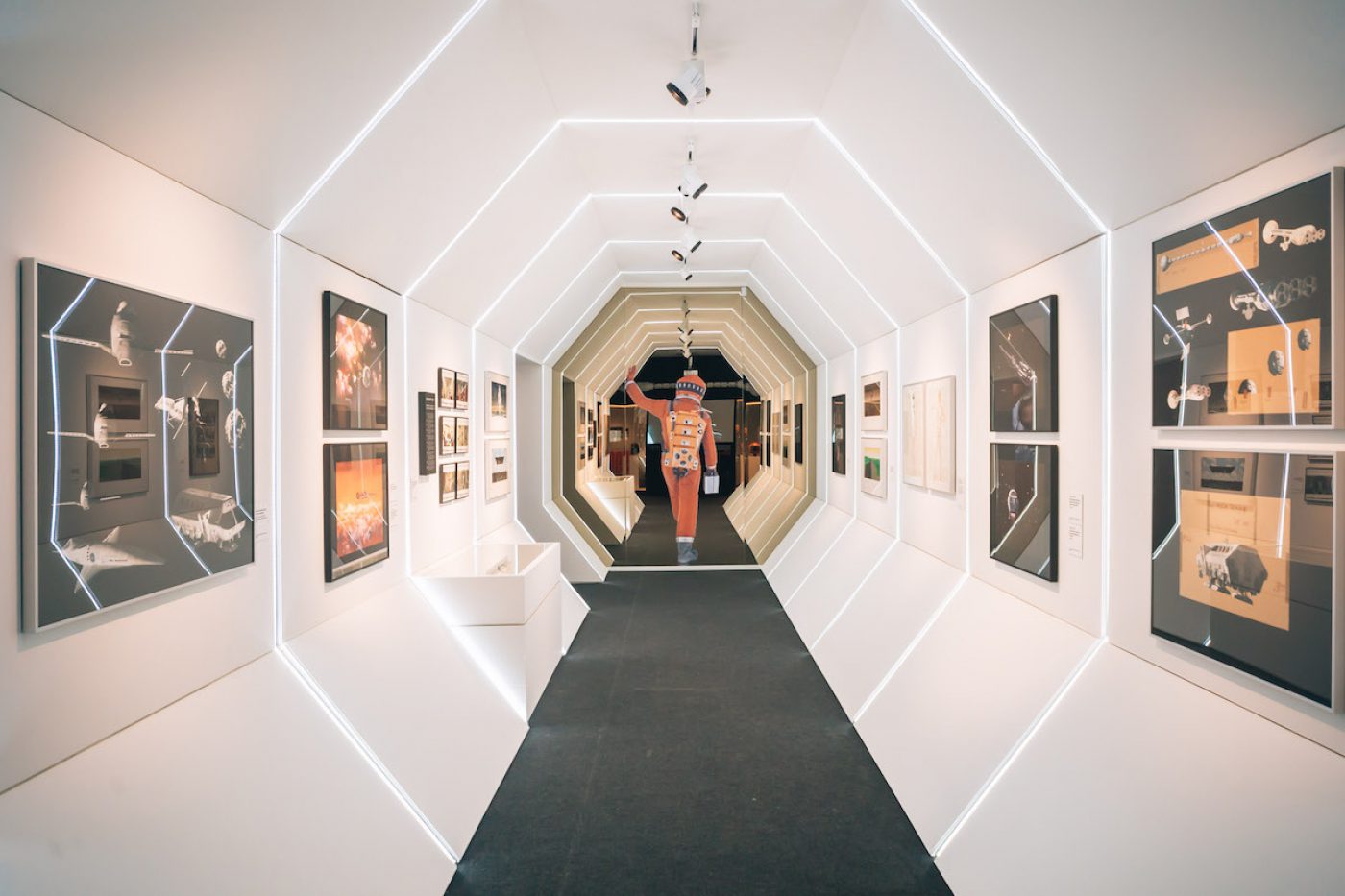 Stanley Kubrick. The Exhibition also has objects for those who want to delve a little deeper into the creative process of a charismatic director. For example, through correspondence or other types of material such as shooting plans, scripts or notebooks, it is possible to glimpse how Stanley Kubrick was conquering total control of his work.
There is no better way to get to know his artistic talent than with a varied and selective audiovisual material that will allow you to admire one of the most striking temporal ellipses in the history of cinema in 2001: a space odyssey, or enjoy the mythical censored sequence of oysters and snails from Spartacus. There will be no shortage of scenes from each of his films with moments that are part of the collective memory: like Colonel Dax touring the trenches in Paths of Glory or the nobles, heavily made up and wearing wigs, playing around a candlelit table at Barry Lyndon.
Official page of the exhibition: www.kubrickexhibition.com
Instagram: @kubrickexhibition
Facebook: @kubrickmadrid